The Evolution of LPS - Part 1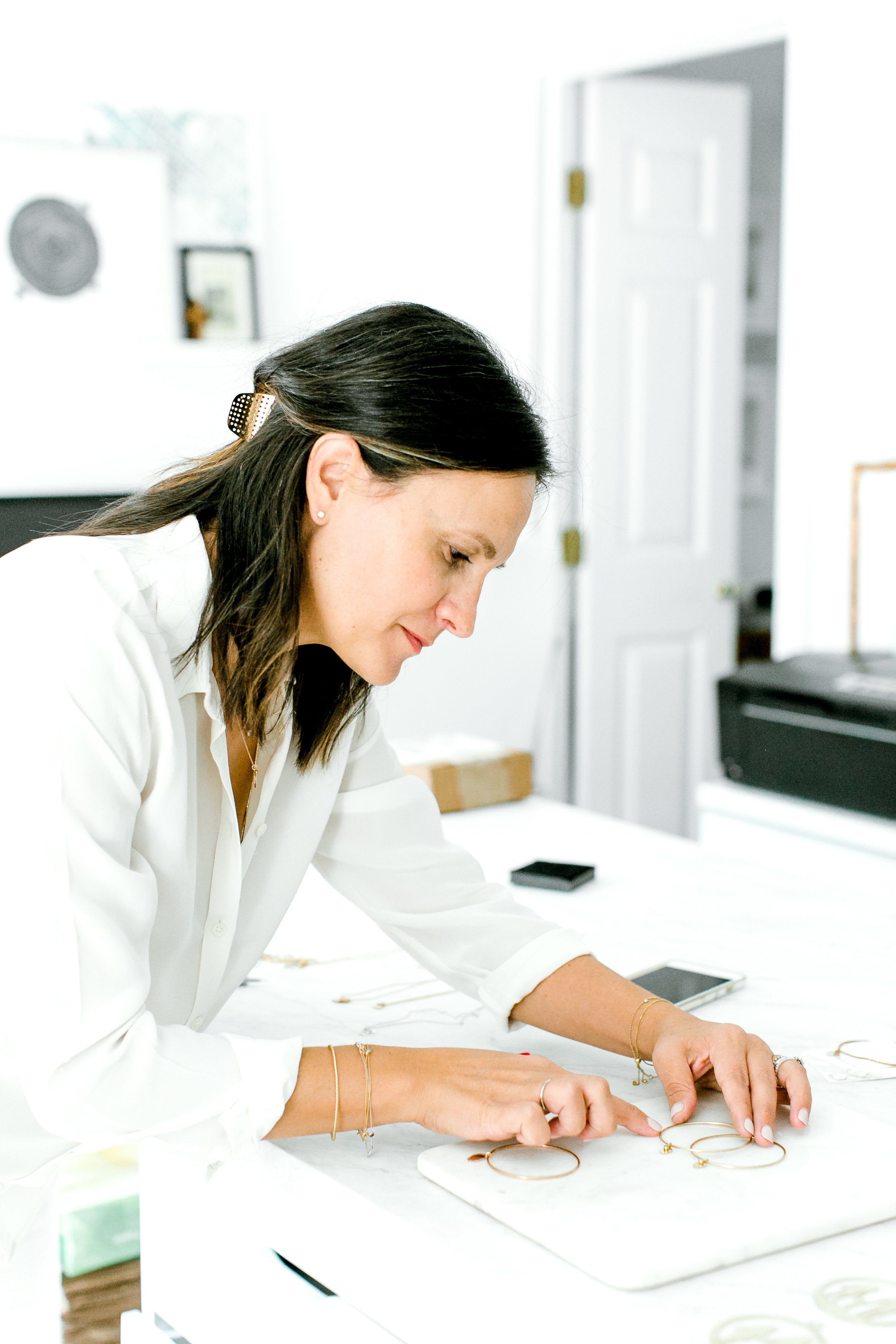 Last year was an amazing year for LPS. This year, we'll be celebrating 13 years in business! Looking back, I can't help but realize how far we've come.
This business I started as a small Etsy shop, expression of my love for silhouettes - has since evolved into an amazing business and community of thousands of women across the world who treasure the moments with their precious people through our signature heirloom pieces. It is the greatest gift and honor of my life to know you and serve you all in this way.
Over the years, I've had the honor to connect with my loyal customers, collaborate with other brands I've admired, and built a team that I am lucky to work with day after day.
It all began with a silhouette of my then 3 year old son. Almost 13 years later, it's become so more more! Long gone are the days of crafting silhouettes out of our eat-in area in our 2 bedroom condo in Chicago. Instead, these days I am back and forth between being a mom to my 2 boys (15 and 8), illustrating, leading our amazing team and focusing on where I see this business heading in the years to come.
My first book with Chronicle Books, Silhouette Art won the Design Excellence award for its unique format. Our products were featured  on TV gift guides and national magazines. One of our absolute favorite moments, was Steve Harvey's Mother's Day gift guide segment. This coveted placement helped put LPS on the map as THE place to shop custom silhouette jewelry.
As our family grew so did my business. I became busier than ever and in need of  better systems to handle the work/family balance. Becoming a mother to two busy boys helped me prioritize my time and focused on growing the business in ways that would accommodate that. This was the time I decided to switch from a primarily paper product shop to a jewelry and accessory brand. I began designing and crafting heirloom products that could be cherished by our customers and passed down to the next generation.
In summer of 2015, we left our beloved Chicago for warmer weather (and some southern charm) and made Richmond, VA our new home.
We were growing so fast it was hard to keep up - our team went from 2 to 6 in less than 3 years and we outgrew my home studio.
We had some amazing collaborations with brands and founders I admire. In 2019 we launched our first partnership with Yearly Company which followed up with a few more successful partnerships in 2020.
As I type this post, we are in the process of negotiating a lease for a work space to accommodate our fast growth. 2021 is going to be an amazing year...we have so much in the works and  I can't wait to share more soon!