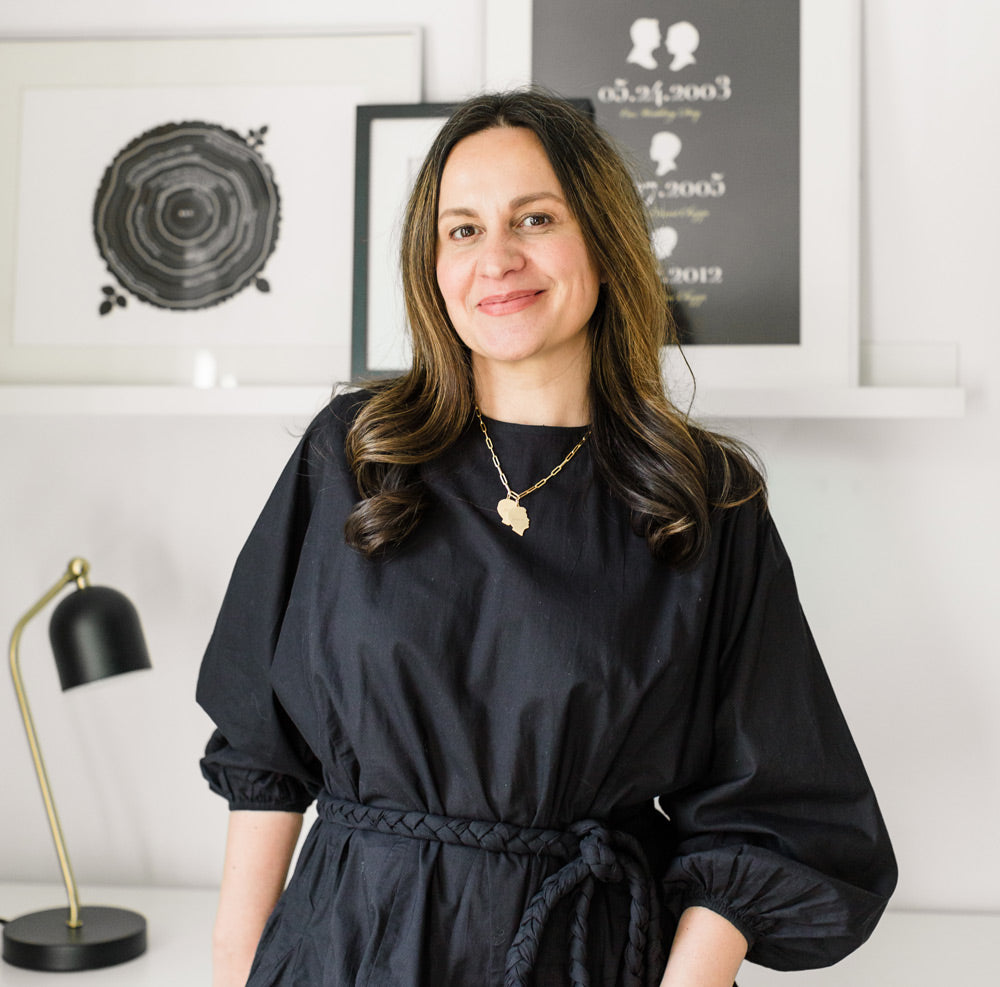 The Evolution of VCS
We launched in 2008 as Le Papier Studio, a small Etsy shop that expressed Vana's love for paper silhouette art. That dream has since evolved into a business that serves our customers – a global community that shares Vana's passion for signature heirloom pieces that also evoke their most treasured memories.
In 2021, we rebranded as Vana Chupp Studio to better reflect our evolution and to swing wide the door to usher in even more creative growth. But staying true to our roots, we remain a lifestyle brand committed to elegant, timeless design and fine artistry. Thank you for joining our community on this creative journey. Serving and getting to know you has been, and truly remains, a most wonderful gift.
Vana Chupp Studio is a boutique lifestyle brand that transforms our customers' most treasured people and moments captured in photographs into exquisite heirloom-quality jewelry and personal accessories. Vana Chupp founded the company as Le Papier Studio in 2008 as a creative expression of her passion for classic silhouette art inspired by her highest calling, motherhood.  
Taking your favorite photographs of family, pets or moments in time, we fashion those images into silhouette portraits and exquisite jewelry and personal accessories that are destined to become treasured heirlooms. As she has done from the beginning, Vana continues to directly consult with clients to ensure pieces
perfectly evokes those forever memories.
Our Values
We know from our own experiences that our little ones grow up entirely too quickly and the precious time we spend with them seems so fleeting. Our mission is to inspire parents to find the joy in even the most seemingly mundane moments, to mentally pause from the distractions and demands of our hectic world in order to live in the present, and to cherish the precious gift of time. These are the moments that write the most important chapters of your story – one that we feel profoundly honored to help illustrate through the heirloom pieces we individually craft for you.       
The Team
Vana
Founder + CEO
More Details
AARON
Director of Finance + Operations
More Details
AMY
Head Jeweler
More Details
CHLOE
Studio Assistant
More Details
Evin
Silhouette Artist
More Details
MONICA
Silhouette Artist
More Details
Our Story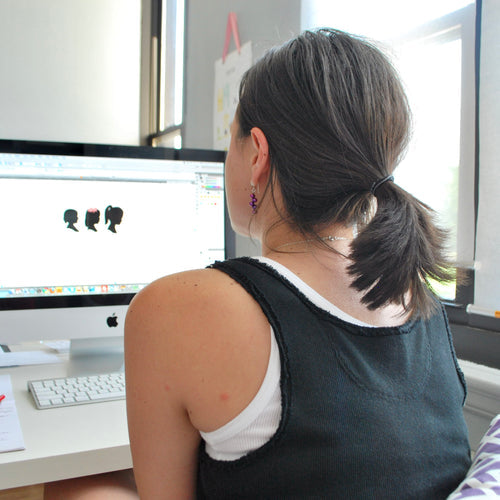 March 2008
It all started with a silhouette!
May 2008
Vana opened her Etsy shop on March 8, 2008 and started creating custom silhouette portraits and stationery.
January 2009
This small studio was the perfect home for all our paper goods...until it became too small.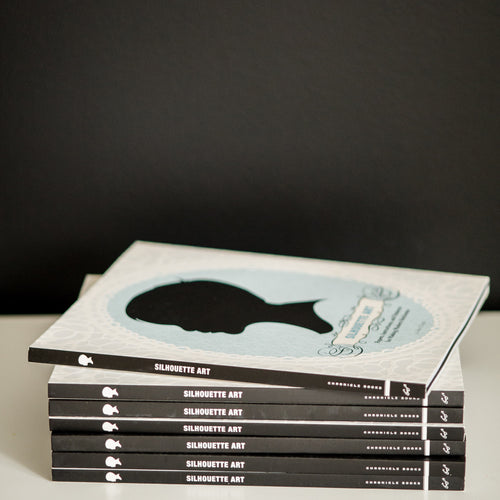 March 2009
Vana signed her first book deal, "Silhouette Art" with Chronicle Books.Her son Nikolas' silhouette was featured on the cover and graced our company's logo until March 2021.
June 2009
Nikolas, 4 years old in VCS first studio space.
December 2010
Kristen came on board as our first employee. She helped Vana sell her products in local holiday markets.
Febuary 2011
We started offering jewelry alongside paper products and other accessories.It quickly became a best-seller and we continued to add new collections
March 2015
We started offering jewelry utilizing precious metals. The Classic Silhouette Charm Necklace quickly became a customer favorite.
July 2015
Vana with her youngest son, John (then 3) at a local Target store.Vana's work was featured in select Chicago Target stores.
January 2016
Vana began accepting commissions for custom house illustrations.
July 2016
Vana's home studio in Richmond.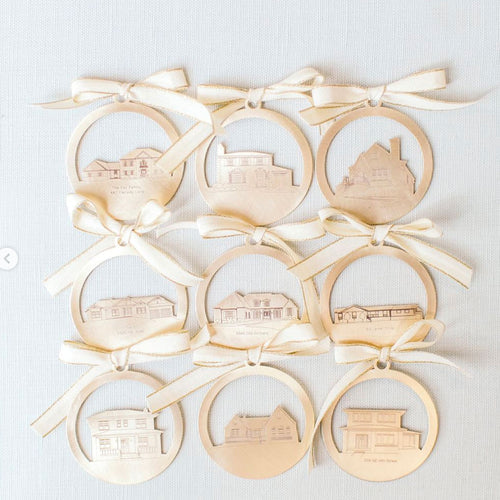 October 2016
Vana began offering custom house ornaments.
April 2017
As her boys became more independent, Vana started devoting more time to grow her business.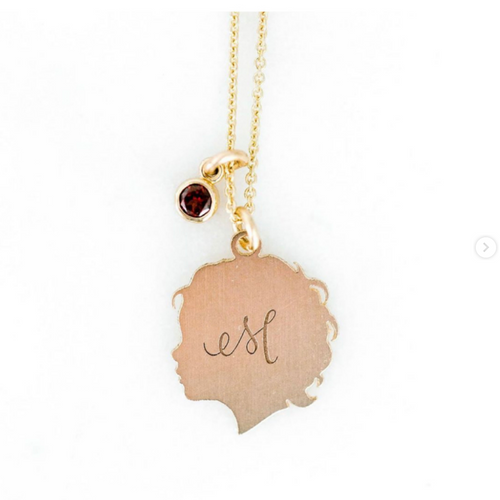 March 2018
We added birthstone charms to our collection to add another layer of customizing giving our customers more ways to tell their unique stories through jewelry.
August 2020
Our team of 4!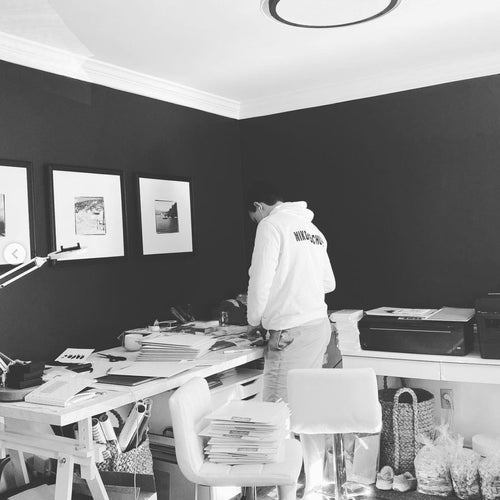 December 2020
Vana's first born son, Nikolas (who was 3 at the time she started VCS) now 15 started helping part time at the studio.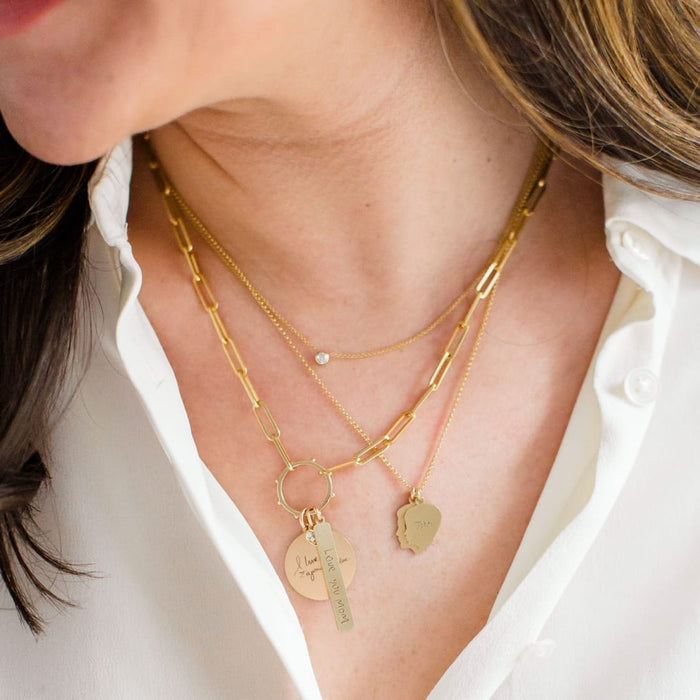 Febuary 2021
We started offering more pieces our customers had been asking for, like these darling charm holders that pair so beautifully with our paperclip chains.
March 2021
We rebranded to Vana Chupp Studio!
March 2021
We moved to a new Studio in Richmond's Scott's Addition.
February 2022
We launched our partnership with Pottery Barn Kids.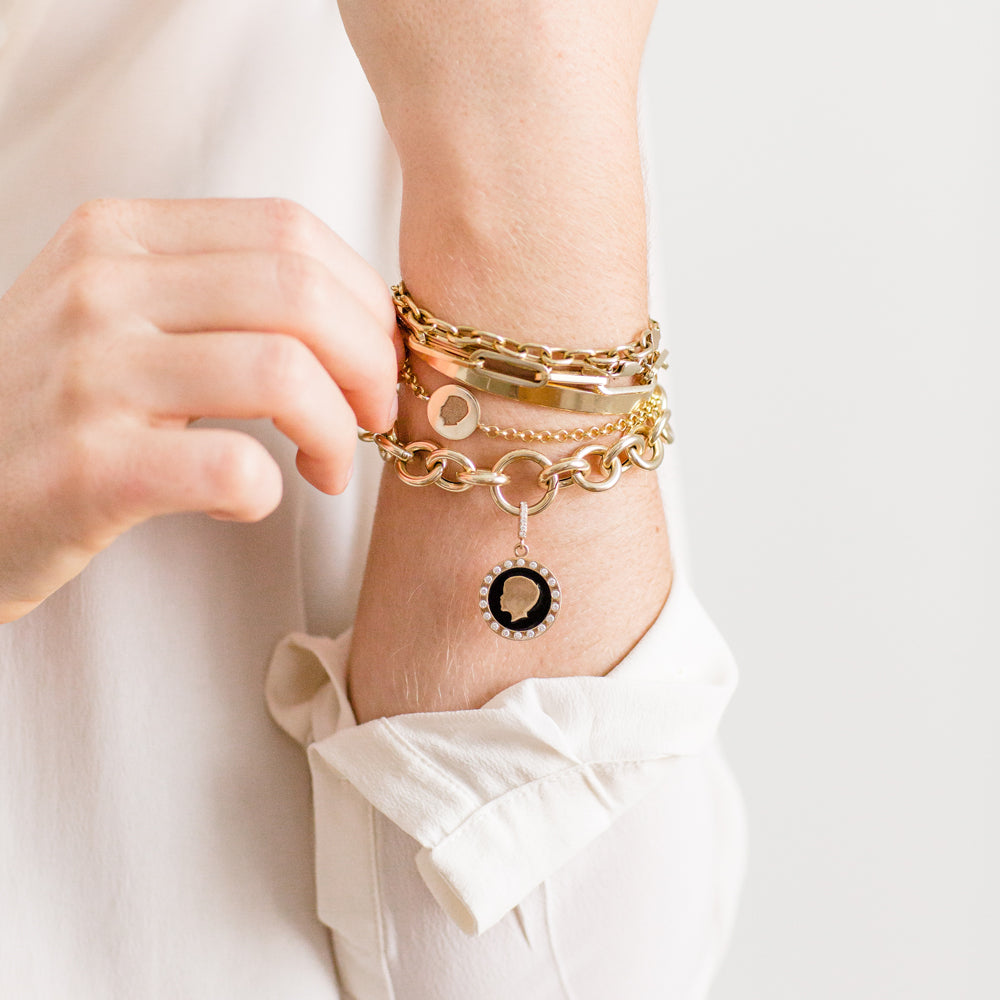 March 2023
Our brand continues to evolve offering our customers the best in custom fine jewelry.