Most asked questions about discontinuing Sterling Silver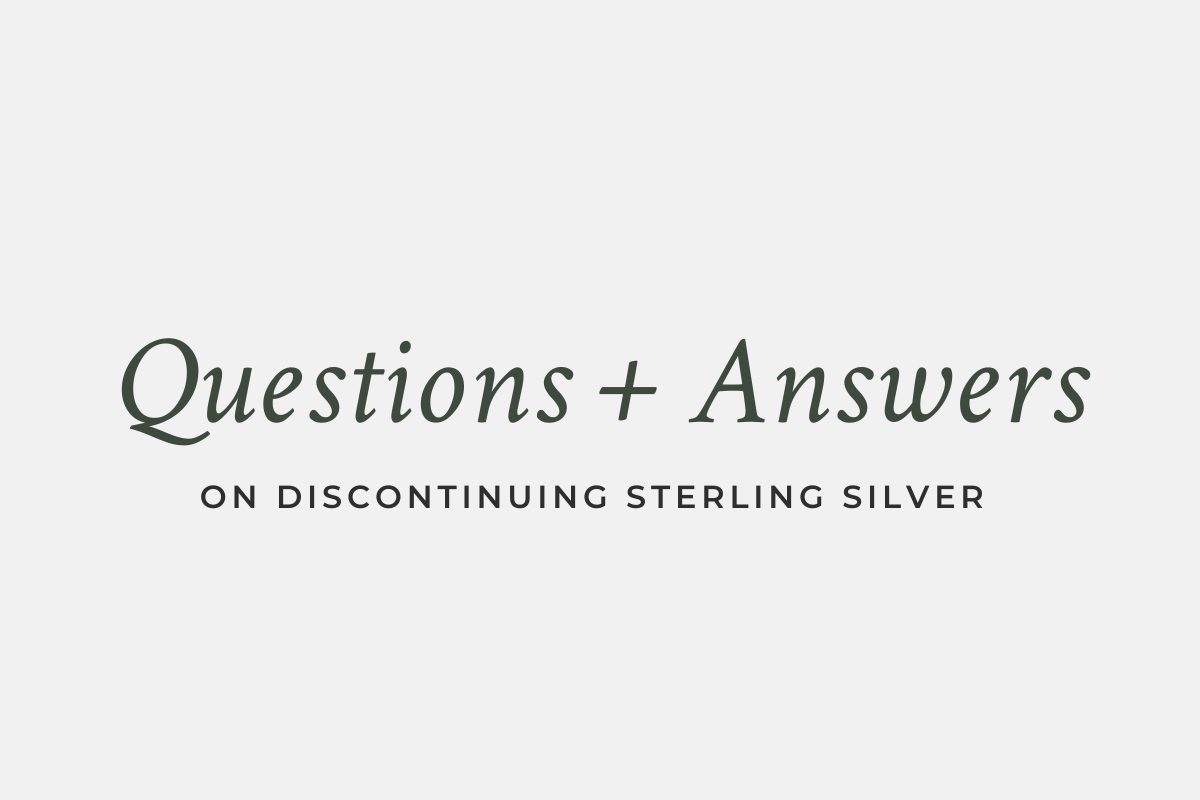 After our announcement of discontinuing Sterling Silver earlier this week, we received some great questions. For those interested, I wanted to compile them all into one blog post as an easy point of reference. Let's get right to the questions!
A : Visually, you can expect to see a slight difference between the two metals. Silver has a grayish-white hue and white gold has a distinctly white shade. We rhodium plate all white gold (this is industry standard) which gives it a much smoother, shinier finish than that of the silver.
A : Many of our customers choose to mix metals. It's totally a personal preference! A few things to note when mixing metals. Silver tarnishes over time whereas 14K gold doesn't. You can wear gold 24/7, swimming, working out, showering, sleeping, without ever worrying of it tarnishing. We suggest mixing various gold colors (like white and yellow, white and rose). Your charms will not "age" the same if you mix silver with gold. But if that detail doesn't bother you, then do mix silver with gold.
A : 14K white gold does not tarnish over time. When worn as a necklace, white gold doesn't need to be re-plated very often, if ever. Industry standard calls for all white gold to be rhodium plated - but this is for new pieces. Same as with your white gold wedding ring, you don't need to re-plate unless you love the white shiny look. If you do, we offer this service in house and would be happy to assist you.
A : This is also a personal preference, but most customers upgrade to either white or yellow gold. White gold will be the closest match (color wise) to silver. You may want to upgrade the color of your necklace all together. In that case, we'd recommend our most popular color, yellow gold.
A : Refer to the graphic above highlighting all the various ways our customers have upgraded their silver charms. Keep in mind you can upgrade your entire necklace or parts of it to 14k gold. If you do so before March 15th, 2023 we are happy to offer you a one time discount code to assist with the upgrade. Reach out to us today to find out how.
Please refer to the Why We Are Retiring Sterling Silver post for more details.