Meet our Local Customer Nayeli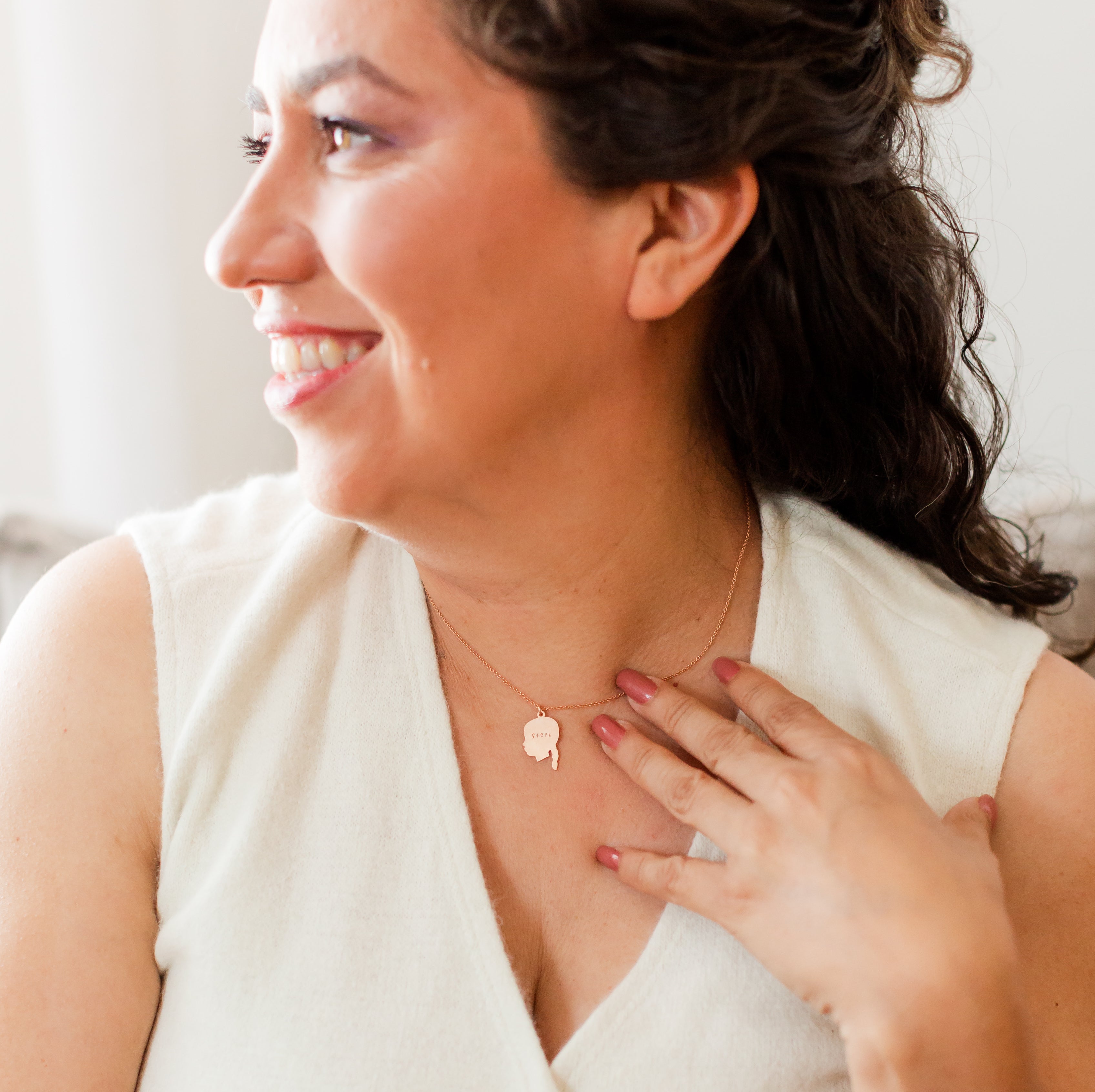 "There are special details that just a Mother can identify in her babies faces. I was amazed how those were captured in the silhouette charm. I felt an instant connection with it and I had been wearing it since then. Such a special piece of jewelry that reflects our special connection as mother and daughter."
Meet Nayeli, the first of our local mamas!
Nayeli is wearing the Medium Classic Silhouette Charm necklace in Rose Gold with her daughter's handwriting engraved! It's just the sweetest!
Starting today and every Friday through September, we are going to feature a local mama and her favorite VCS heirloom. What we love most about their pieces, is that they are all different and designed to match their personal style! These are some of the sweetest, big hearted, kind mamas we have had the honor to meet in person and have loved every minute of getting to know them. We are so happy they are part of our VCS community!
We are so excited about introducing our local mamas to you and can't wait to share the next mama next Friday!