Introducing Our New Enamel Medallions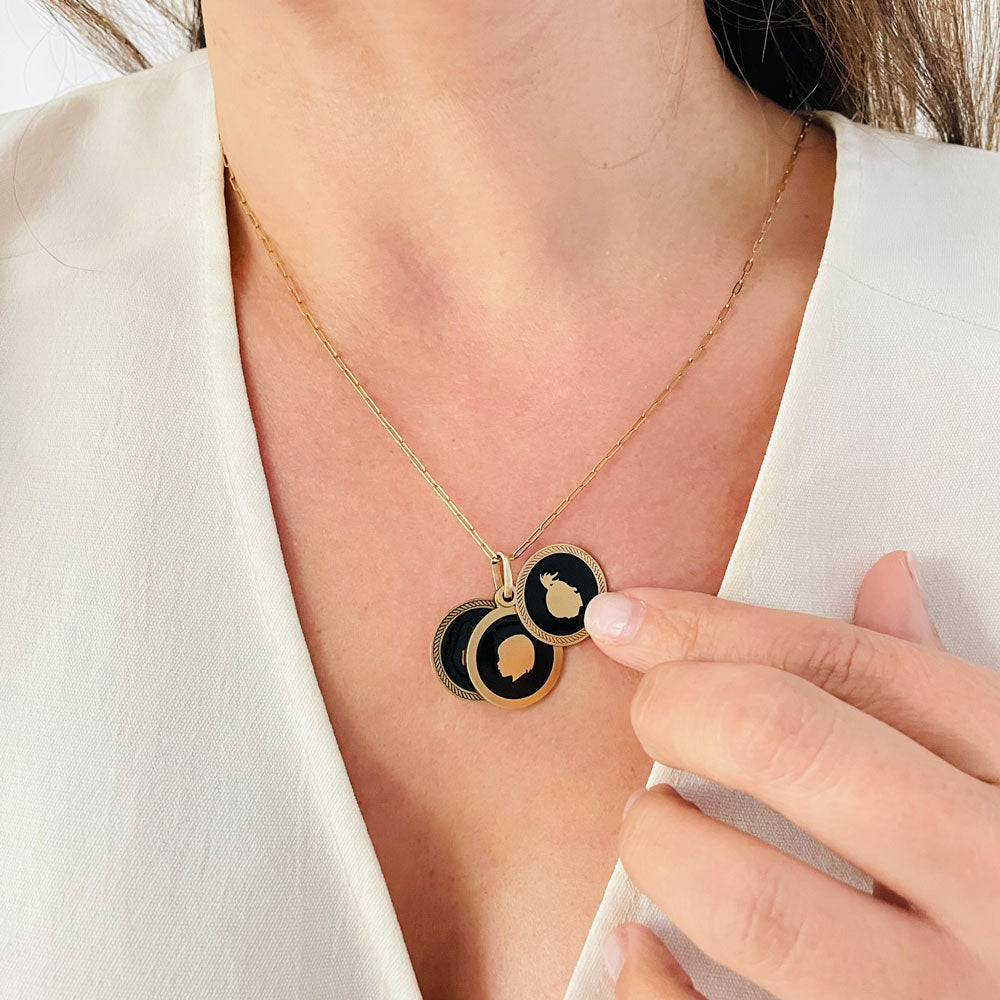 Your New Modern Keepsake
We are excited to introduce our newest product, the Enamel Medallions! We designed them in a variety of styles to allow you to bring them all together for one, completely unique and personal piece of jewelry. 
The idea for this product came from our need to easily add on customizable features. We know life changes fast and we want your pieces to honor that by doing two things: display the memories and people you currently cherish AND keep space to honor new moments and new loved ones as they come into your life! 
The medallions are sold as single pendants, from there they can be combined together or added to any of our Chains and even to our new Pearl Necklace. We love the idea of pairing two or three together to create a sliding locket design.
Available in sterling silver and yellow 14K gold, you can continue to add to your modern heirloom over time. Each medallion can feature up to four silhouettes, whether you're including your children, nieces and nephews, grandchildren, or pets!
You can wear an initial medallion, the name of a loved one, or even the outline of your home state. Choose between black or white enamel, edge patterns, and so much more! 
Gifting Idea: Enamel Medallions make a great gift for grandma, mom, or the cool aunt!  With the holidays just around the corner, and more holidays and birthdays each month, new medallions can be gifted all year long. Get the kids in on the fun, too! Maybe one child wants to be represented in a silhouette, while the other wants to handwrite their name, and a third wants their initials engraved. There are so many ways to design and wear them, we're excited to see how you plan to mix and match!  
Click HERE to shop the new Enamel Medallions and work with our talented team to create your ideal piece of jewelry that beautifully represents the life you've built and the memories you hold dear.