How To Add To Your VCS Jewelry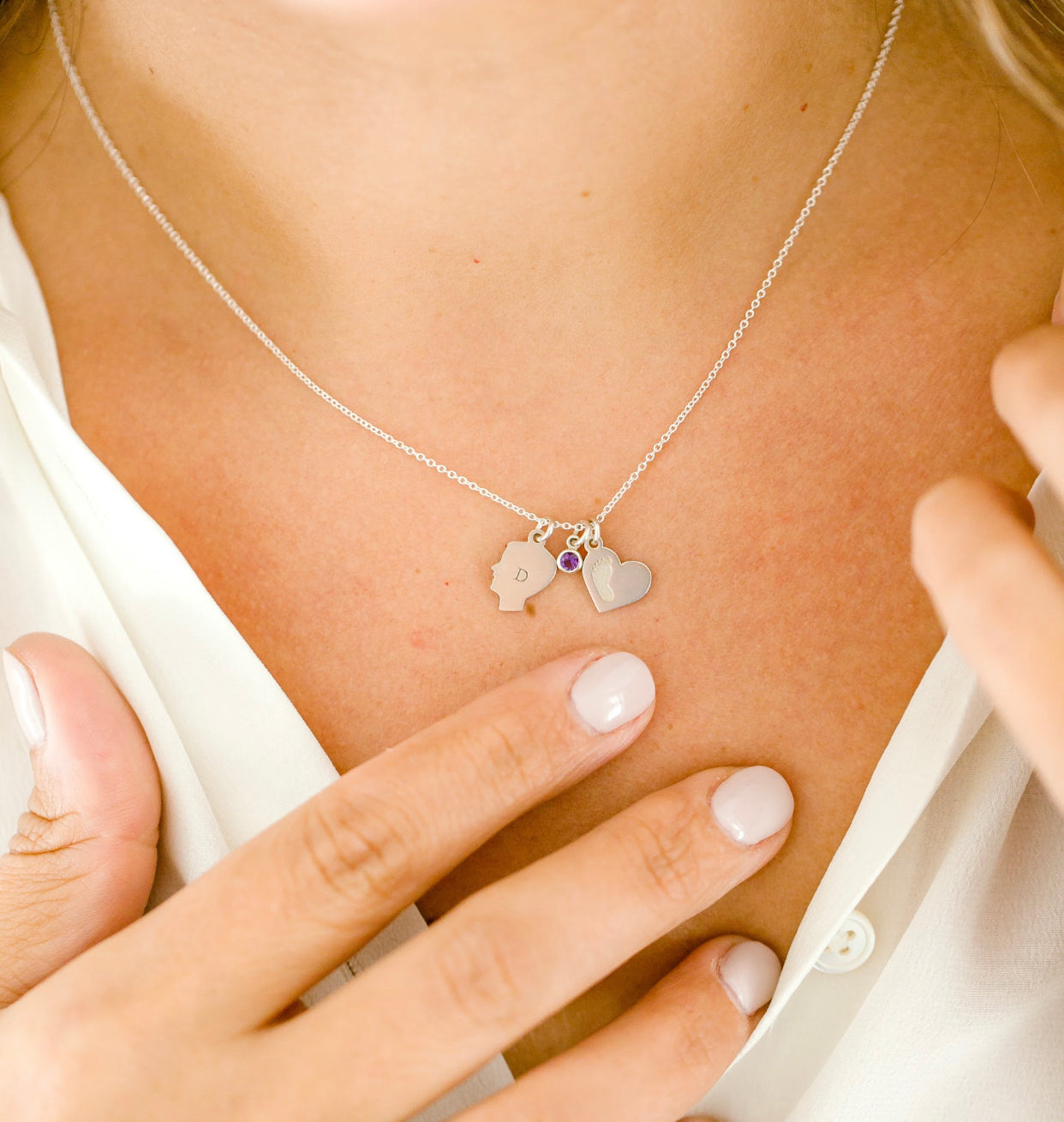 Celebrate every family addition with a unique silhouette or birthstone charm.
There is nothing we love more than to see repeat customers come back to add to their VCS jewelry. A few months ago we asked what would make this process better and we took all your recommendations and went to work to do just that. We are so excited to introduce you to our NEW Add-A-Charm service.
Please note: this product/service is intended for customers who already own a necklace or bracelet/bangle from our shop and would like to add on to it. If you do not own one of our pieces yet, order one HERE.

STEP 1: Visit our Add-A-Charm product page
HERE.
Make sure you order the correct size charm to match the ones ordered previously.
STEP 2: Once your order comes through, we will send you our free and NEW Shipping Kit with instructions so you can send us back your existing piece to be added on to. The entire Add-A-Charm process can take anywhere from 3-4 weeks, depending on the product ordered. If you have questions, don't hesitate to email us at info@vanachuppstudio.com before or soon after ordering.
Important: If you choose to add on to your existing piece without ordering our Add-A-Charm product we will not be able to send you the Shipping Kit and you will be responsible for shipping your piece back to us.
STEP 3: When we have completed adding your new charm/s to your existing jewelry, we will assemble and ship your piece back to you. We will clean and polish your old charms to match your new charm/s so your entire heirloom looks brand new!