12 Days of Christmas Specials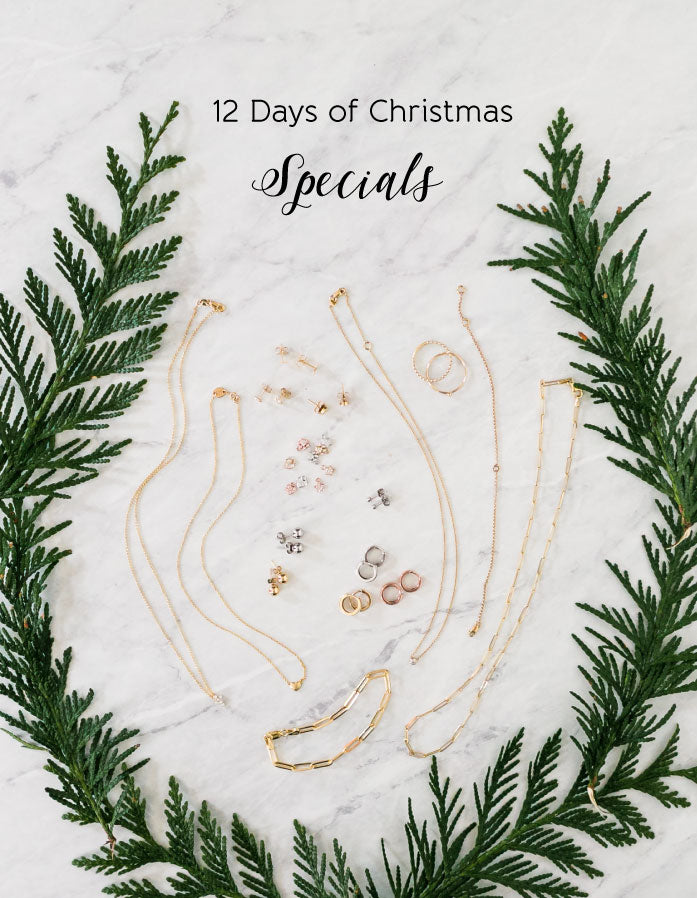 We are excited to offer our first ever 12 Days of Christmas Specials!
As you know by now, the holiday cut off dates for custom silhouette products have passed and although you may still place orders, we can't guarantee Christmas delivery on these pieces.
Starting now and for the next 12 days, we will be offering a limited quantity of our non-silhouette products at an incredible price...and the best part? When you order them between 12/7-12/18, they will arrive by 12/24 (or sooner!) 
Here's how it works.
Each day at 10 am EST we will announce the product and the special associated with it. You will be able to purchase the product at a special price for 24 hrs only. The following day we will announce the next product/special...We will continue this for 12 days. All products ordered during the 12 days will be shipped to arrive by 12/24 or sooner.
Special can't be carried through, applied to another product or previous orders. All sales are final. Below is the list of products we will be offering at a special price.
Day 1, Monday 12/7 - The Pave diamond charms (heart, paw print, star)
Day 2, Tuesday, 12/8 - The Petite Diamond Cross Necklace
Day 3, Wednesday, 12/9 - The Petite Huggie Hoop Earrings
Day 4, Thursday, 12/10 - The Petite Diamond Ring and The Petite Diamond Studs
Day 5, Friday, 12/11 - The Modern Solitaire Diamond Necklace + The Solitaire Diamond Bracelet
Day 6, Saturday, 12/12 - The Beaded Ring
Day 7, Sunday, 12/13 - The Puff Heart Studs
Day 8, Monday, 12/14 - The Dainty Puff Heart Necklace
Day 9, Tuesday 12/15 - Paper Clip Chains (dainty, medium, heavy)
(Use as a starting point to build your heirloom charm necklace or bracelet or layer with other favorites)
Day 10, Wednesday 12/16 - 14K 6mm Ball Studs
Day 11, Thursday 12/17 - Geometric Stud Earrings
Day 12, Friday 12/18 - Downloadable Gift cards