Greek Easter Cookies – Kουλουράκια
Being a business owner and working from home seems to consume most of my day, week – leaving very little time to do anything else that doesn't relate to running a business. It's sad, but true. Fridays I get a lot of help from Aaron which reminds me time after time how wonderful it would be to have a part-time help.
This week I am taking some time off from work to prepare for Pascha (Greek for Easter). We will be attending church almost daily, sometime twice a day, and in the midst of that, I will be making some of my favorite recipes.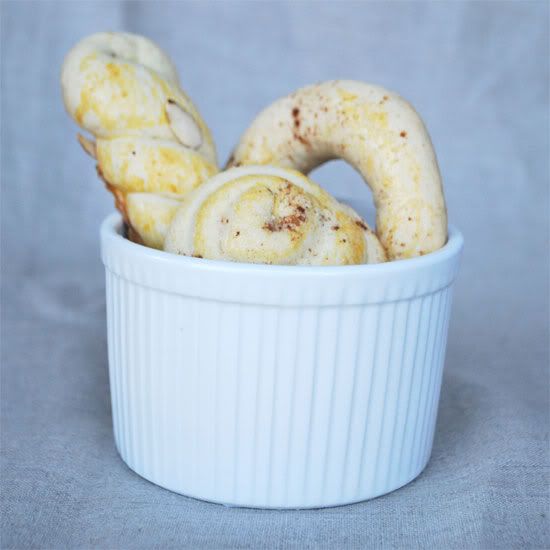 Greek Easter Cookies – Kουλουράκια

(makes about 2 dozens depending on size)
4 1/2 cups flour
1/2 cup butter (room temperature)
3 eggs
eggwash
1 cup sugar
1/2 cup warm milk
1 tsp. baking powder 
zest of one lemon 
slivered almonds
cinnamon (optional)
powdered sugar (optional)
Preheat the oven to 350 F.  Add the butter and sugar in a large bowl and cream together with a hand mixer.  Add the eggs one at a time and slowly add the milk. Sift all your dry ingredients and slowly add them into the wet ingredients. Start using your hands to incorporate the mixture. Dough should be soft. Pinch the dough about the size of walnut and start by rolling it out with you hands (see picture below). You can create any shapes you like – the ones shown below are the more traditional ones.  Transfer all the koulourakia onto a baking sheet lined with parchment paper. Whisk the eggwash with some milk and start brushing the cookies. Sprinkle slivered almonds, cinnamon, or sesame seeds on top.  Bake at 350 F for 16-18 mins or until golden. Carefully remove the cookies from the baking sheet and let cool off. Store in airtight container for up to 5 weeks.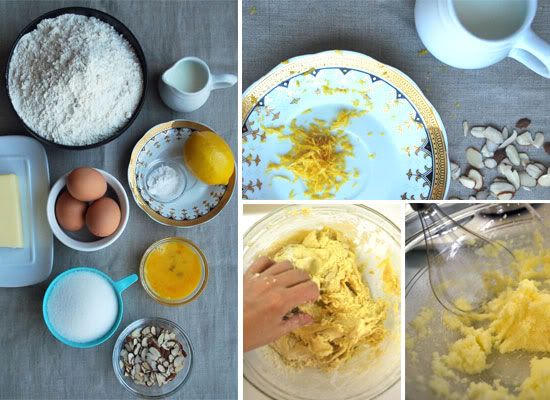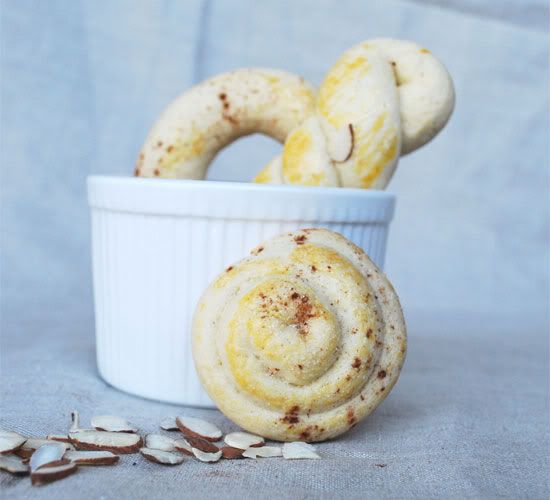 They are great with coffee. Enjoy!
The post Greek Easter Cookies – Kουλουράκια appeared first on Le Papier Blog.