Melissa loves: grey matter
Hello Le Papier lovelies!
Melissa
here, back to share with you my inspiration from this week. Where do you stand on grey? I think those that know me know that I stand quite firmly on the side of: "YAY! Grey!"
If fact, I just painted my kitchen floor grey with some white accents. So, I thought I would get together some of my favorite grey things as of today. I sure hope you like them!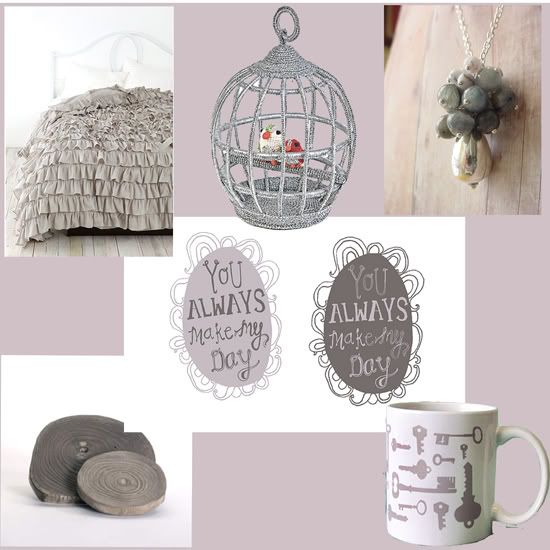 ~gorgeous ruffly bedspread here
~ the sweetest little bird cage here
~ gorgeous necklace here
~ handsome mug here

~ lovely trivets here
~ more genius from Sarah Gardner here
Thank you for having me, Vana & lovely readers. I will see you next time and have a lovely, lovely end to your week.
xo
Melis
The post Melissa loves: grey matter appeared first on Le Papier Blog.