Cheap + Chic Interiors | Guest Post by Melis
Hello again sweet LPS readers!
Melissa here, trying out a new feature on you all. I hope you don't mind
I am always honored when Vana asks me to take part over here in her lovely land of silhouettes. Over on my blog,
Melissa loves,
I do a regular feature on tuesdays called "Cheap & chic". So, I had been thinking for awhile now of doing something similar with interiors. Using a favorite piece of art as the inspiration…I get together the beginnings of a room. So, this will be sort of my first one…I sure hope you like it. Let me know!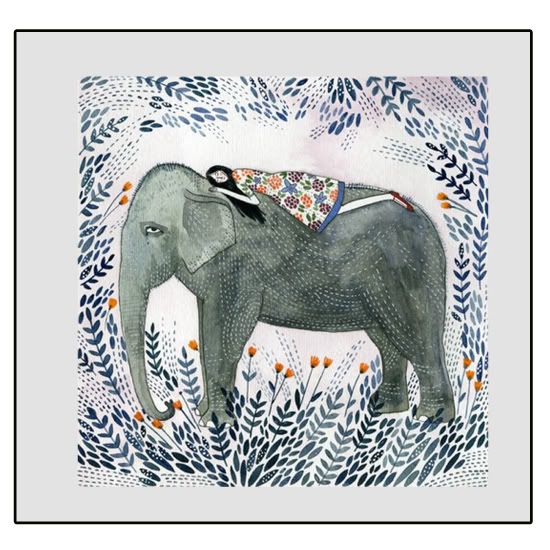 This
piece
is one of my most recent favorites, I absolutely love elephants & I adore the florals and colors in it. I found it via
Grace
& am hoping to add it to my collection someday.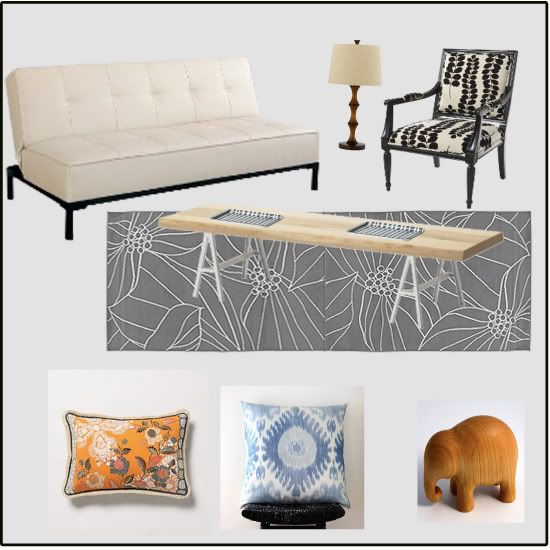 ~ couch here – $299.99
~ lamp here – $99.99
~ chair ( love that orlaesque pattern) here = $199.99
~ rug here – $19.99 ( I put two of these rugs together, easily sewn)
~ coffee table here – $149.00
~ trays here  – $3.99
~ little wooden "elephant  papa" here – $40.00
~ ikat pillow here – $60.00
~ orange floral pillow here – $78
Vana, thank you so much for having me, my friend and I hope your lovely readers enjoy! Until next time…be well.
xo
Melis

The post Cheap + Chic Interiors | Guest Post by Melis appeared first on Le Papier Blog.