---
You've followed our sneak peeks on
facebook
and
twitter

. 
Some of you even emailed us about the launch of our newest jewelry collection.  We don't blame you! Too hard to resist, right? Well, you don't have to wait any longer, dear friends! Our newest jewelry collection is here! And has already been a best seller!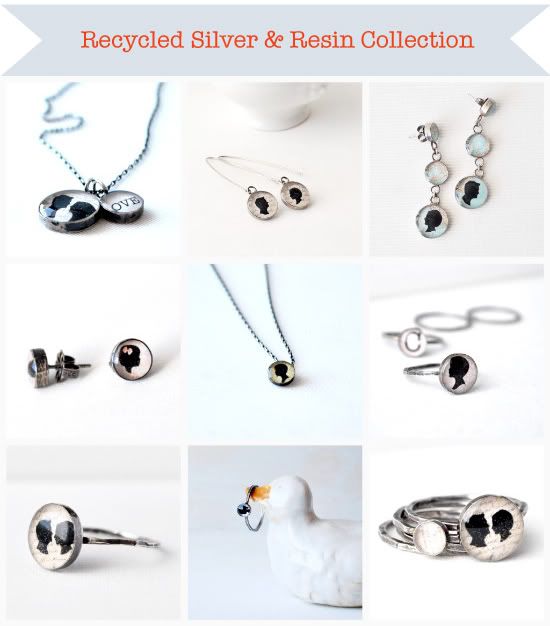 Our
Recycled Silver & Resin Jewelry Collection
was born from our collaboration with the very talented jewelry artist, Betsy Carr of
foundling
. This collection incorporates pages from old books, patterned fabric, elegant illustrations, antique maps, and recycled silver – all put together in the most unique and elegant of way. We know you will love it! And you will love giving or getting them as gifts this upcoming season. What better way to treasure your loved ones than always carrying them with you in these heirloom pieces?
– Earrings
– Rings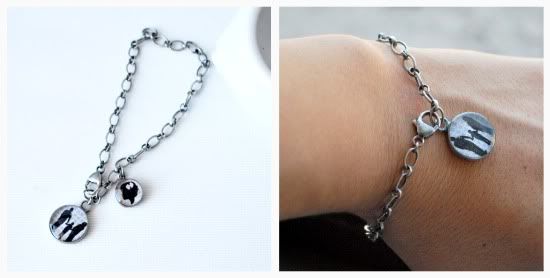 There you have it, folks! I can't thank you enough for offering your suggestions about what new products you like to see us create! Clearly, we couldn't have done it without your help! I hope you like  this collection as much as we enjoyed making it!
And always remember, if you don't find exactly what you are looking for, please contact us and we will work with you to make it especially yours. After all, custom work is what we do best!

The post New Jewelry Collection is here! appeared first on Le Papier Blog.