---
A while back I created a few custom silhouettes to be used in various items for a baby shower thrown by my photographer friend
Edyta
for her friends Natalie and Jeff. I wanted to share some of the photographs from the Polar Pop-Up Potluck Baby Shower.  How totally adorable are they?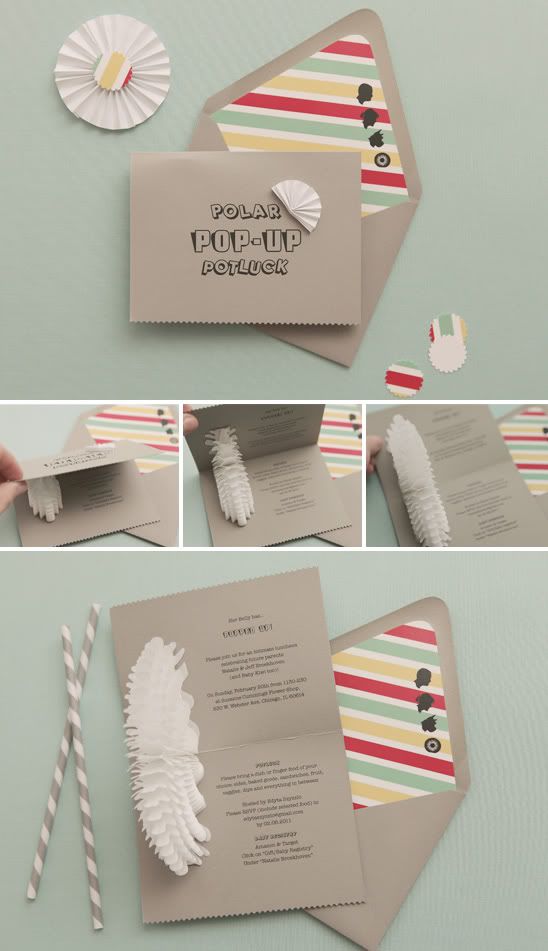 Custom silhouettes so thoughtfully used on the envelopes liners. Edyta create these DIY invitations.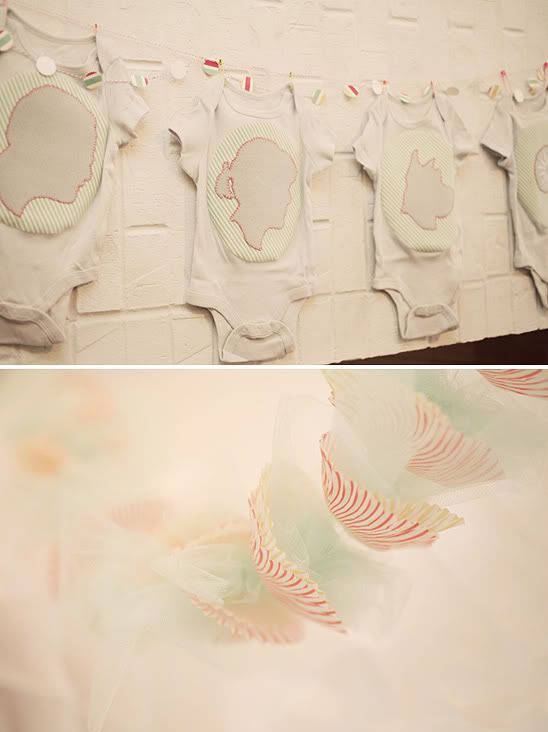 I love this handmade silhouette onesie garland!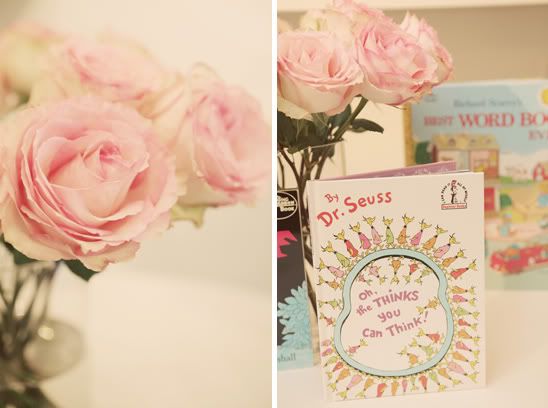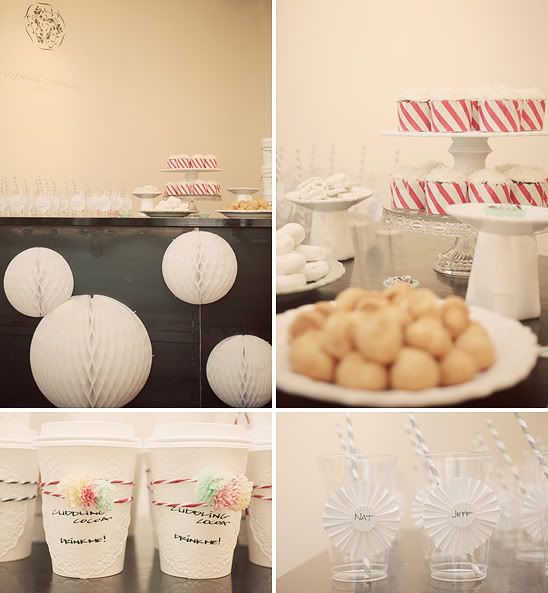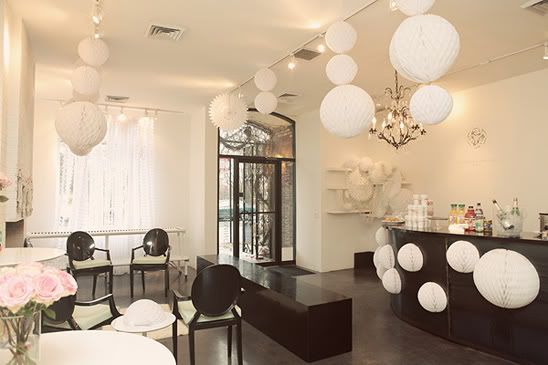 In Edyta's words:
"Our dear friends are having their first little girl, nicknamed Baby Kiwi. Natalie and Jeff spent a good chunk of time living in Chicago, it was dear to their hearts. I was booked to photograph a wedding in Chicago that same weekend and knew it was the perfect time to throw a co-ed friends shower for locals to attend. So I crafted all the details at home in San Francisco and flew everything out in one luggage! Chicago in February, yikes, but we embraced it with the details and event space. Friends local and afar traveled to greet our bestest friends and their 1st in a warm, cozy yet modern setting (they are both architects by trade). As a surprise, I included a paper book plate in the invitations for guests to note a message and insert in their favorite baby/kids book for Baby Kiwi's future library. Books were displayed along with Natalie and Jeff's own baby photos. A modern, handmade baby shower!"
Details!
Photography by: Edyta Szyszlo
Invitations: DIY by Edyta Szyszlo (Paper Source & Party City)
Event Space: Suzanne Cummings Flowers in Chicago
Calligraphy (favors & cups): Sincerely, Dapper
Custom Silhouettes (used for invite envelope liners & onesies): Le Papier Studio
4 Baby Onesies handmade by Emily (friend)
White Tissue Fans, Garlands, Balls: Bulk Party Supplies
4 Black Ghost Chairs rented from Ryan Alexander Events
4 Green & White striped chair cushions handmade by Emily (friend)
White Paper Cups w/ lids: Think Garnish
Gray Striped Straws: Hey YoYo
Red Striped Cupcake Liners: Robert Gordan via Cupcake World AUS
Mini Striped Cupcake Liners: Layer Cake Shop
Mini Rosettes (on cups), Mint Tulle garlands, Hot Cocoa Favor Mixture made by me. Thick Striped Twine (red & black), Faux Fur, Clear Cups purchased locally in SF.
To view more pictures from this shower, make sure to visit Edyta's post here.
The post As Seen In | Polar Pop-Up Potluck Baby Shower appeared first on Le Papier Blog.