New Product - The Silhouette Locket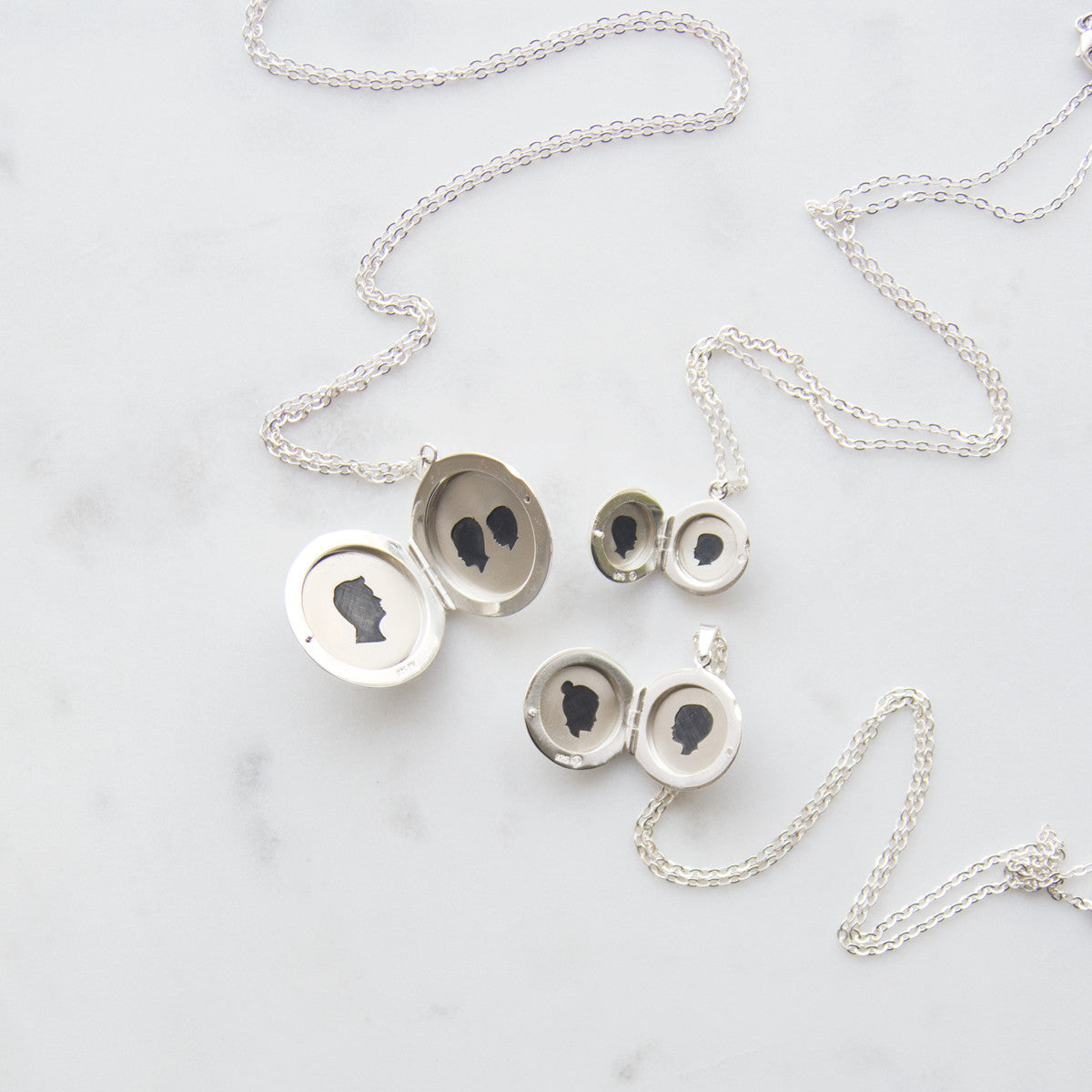 A few months ago I decided to discontinue one of our best selling products, the Silhouette Locket. It was a difficult decision to make but I did that because although a beautiful product, we had received many emails back from customers worried of it being ruined if in contact with water. Unlike any of our other products, our silhouette locket used to be constructed of paper and resin (sealer) which although beautiful didn't completely meet our standards. Since the day I decided to discontinue the original locket, I started researching and designing a new locket. I wanted the new locket to be waterproof but also constructed of the best materials possible.
Our new Silhouette Locket is constructed entirely of fine sterling silver and it features laser engraved silhouettes inside the locket. It is entirely waterproof and destined to become a new favorite heirloom.
The lockets are available in 3 sizes: the small, medium and large.
The small size is comparable to our old mini lockets and can accommodate up to 2 silhouettes (one per side).
The medium locket can accommodate up to 4 silhouettes (2 per side as shown in the picture above). The large locket can accommodate up to 6 silhouettes (3 per side).
To order click on any of the images above.