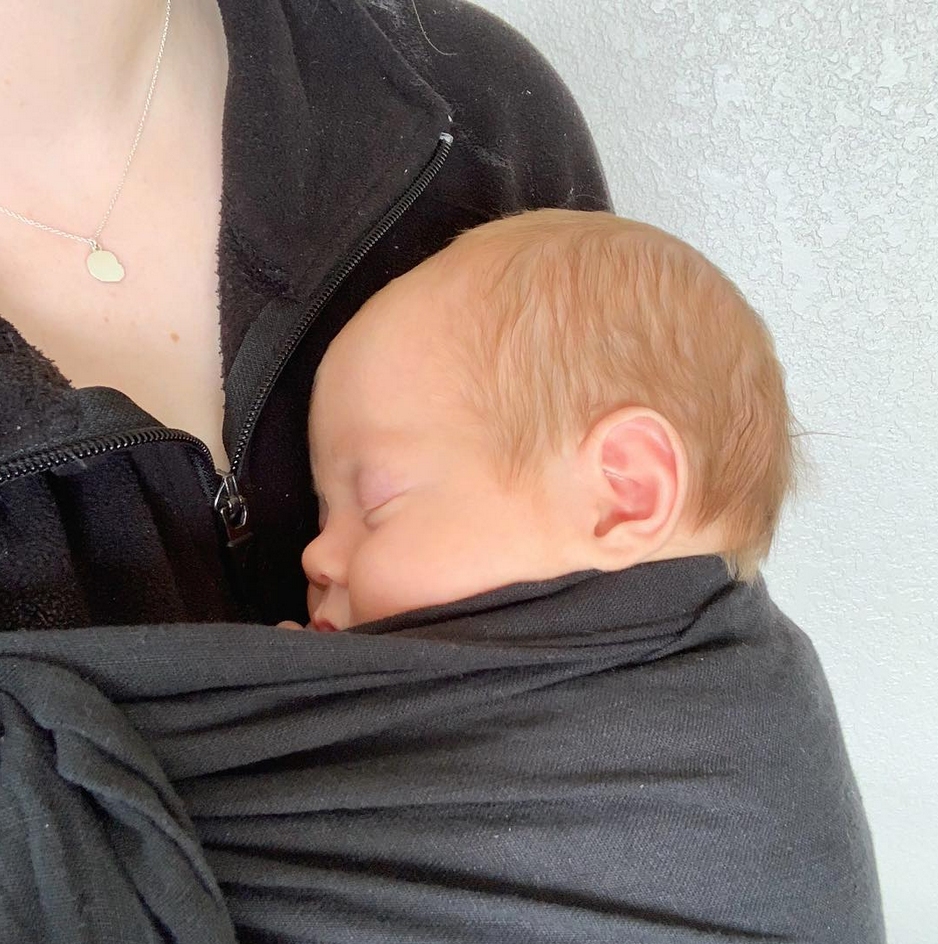 (Photo via @mrs.mcbrown)
A baby arrives and it's one of the most joyous and heart bursting events a mom can ever experience. The sweet smell of a newborn. The tiny clothes. The snuggles. The rocking. The little blinking eyes that peek out every once in awhile. Magical.
It seems that we often tend to focus so much love on that newborn, and rightly so, that we often times forget that there's a new mother who also needs just as much love and help as her baby does, whether it's her first baby or her fourth baby. Mamas need love too. These are our three favorite ways to remind moms that while this new baby is a blessing and a miracle... so are they.
Gift the mama // We love love love gifting (it's one of our love languages!) and while there are endless gifts that often arrive for a new baby, especially if this is the first baby for the mama, we almost always take a gift to a baby shower that's for the mom and for the mom only. A gift card for a coffee (or two, or three) ... some handcrafted chocolates from a local chocolatier, a luxurious bottle of bubble bath or some calming bath salts. I love a sweet rattle or baby blanket as much as the next person, but there's something about putting together a gift specifically for the mom to be that says "I see you in all this too, and this gift is for you."
Feed the mama // This may seem obvious, but making sure a new mama is well fed is a beautiful way to care for her. Not only with meals but with snacks and easy to grab items that will provide nutrition and comfort. Gift cards for take out can be a life saver when it's 4 pm and she realizes there's nothing planned for dinner. Everyone feels better when their bellies are full, and this goes for mamas too.
Check in on the mama // Check in on her, and not just once, but more than once. Check in on her three months in, when the other calls and checks in have stopped, when the newborn magic has worn off and she's struggling with a colicky baby, lack of sleep, or with adjusting to this new normal. Check in with a text. A call. A visit. Just let her know she's seen, she's heard, and that if this seems impossible, she's not alone. Just knowing there's someone else there to lend an ear can make all the difference for a mom who may be having a hard time.
Those are our three favorite ways to help love on a new mama, but the possibilities of how to show her love and support are endless. Just remember that while new babies need love and attention... their mamas do too.