Owen + Taryn Wedding Invites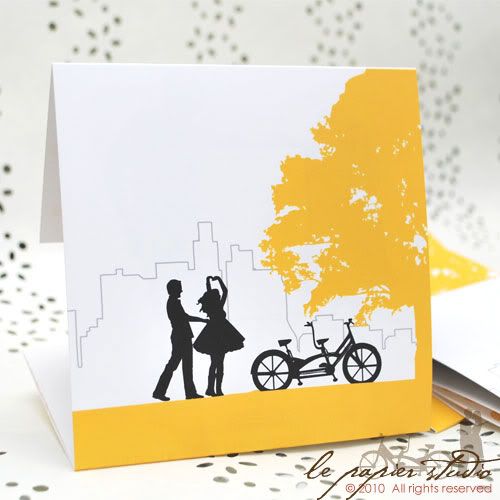 Photography by Le Papier Studio
It is so incredibly rewarding when you develop a good working relationship with your clients. Being in business for almost 2 1/2 years I have come across people who truly love and appreciate my style, work ethic and customer service. To that, I can never put a price tag. It means more than anything to me.
These invitations were created for the lovely Taryn and her soon to be husband, Owen. This couple has been so amazing to work with – they knew what they wanted from the get go yet were open to ideas, suggestions. Together we fine tuned their design and created a one of a kind self mail invitation that isn't only unique but it tells a story – the story of two people in love.
Our self-mail invitations are designed to resemble a small story book where the illustrations walk you through the most special moments in the couple's life…
Are you getting married soon? Do you know someone who is? Pass our information along!! We would love to work with you.
The post Owen + Taryn Wedding Invites appeared first on Le Papier Blog.