---
Hello lovelies!
Last week was busy! I spent 4 days in NYC as part of the
Dreamer's into Doers
2011 event meeting inspiring women entrepreneurs, sharing common interests and living unforgettable experiences.  In these 4 days, I visited the
Martha Stewart
Headquarters and Show and attended a handful of workshops and talks given to by Martha Stewart's Creative Director, Senior Food Editor, and other well achieved individuals. Here are a few pictures from the events. Hope you enjoy!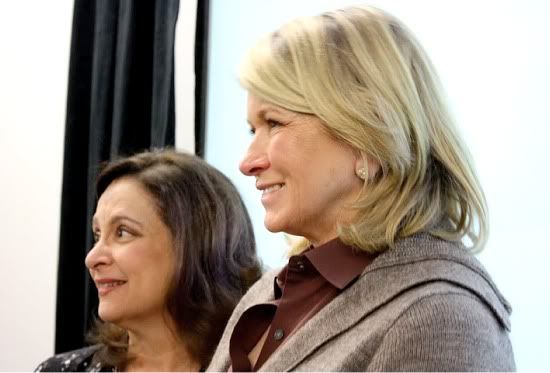 Martha Stewart stopped by the first day to talk to us. She introduced the founder of Stem Cell Foundation, Susan Solomon.
First night a group of us got together at Pastis for drinks and desserts! I can't believe the energy that was radiating from this amazing group of women! I feel blessed to have come to know some of them and look forward to those relationships to grow with time.
Top left : the adorable Courtney Dial and her beautiful mama with Pizzazzerie!
Top right : Tanya of Save the Date for Cupcakes, Kim of The Celebration Shoppe, Courtney of Pizzazzerie, Kelly of WHHostess and moi:)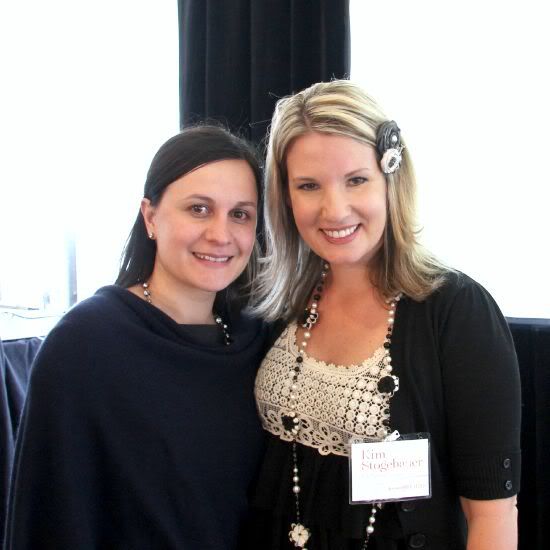 With Kim from TheTomKatStudio.  Kim and I have been online pals since 2009 and it was so great to  finally meet her in person. She is the sweetest!  (Photograph courtesy of Kim)
The food was, as you can imagine, divine! From the amazing breakfast to the very elegant lunch…it was the day to remember!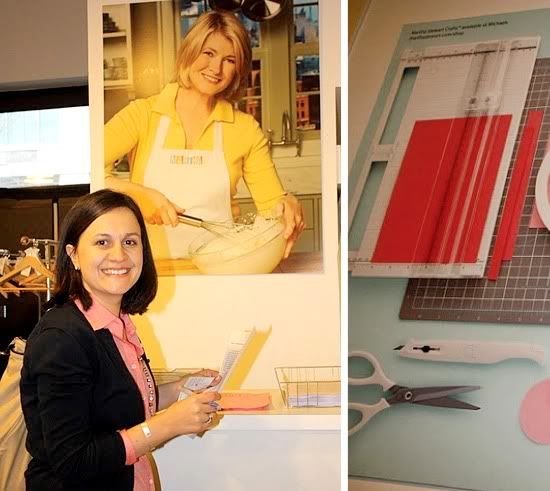 The next day, we were invited to attend a taping of the Martha Stewart show which aired live that very day. You can view the show segment here.  (Above, a picture of me by Courtney of Pizzazzerie!) A lot of paper signing and mandatory bathroom breaks:) while we were waiting to be taken inside the studio).
Top picture : Kelly of WHHostess and moi – grinning ear to ear! I think Kelly's adorable bright mustard cardigan gave us front row seats! Yay us!  There was a floral segment that day hence the gorgeous floral arrangements!
Martha took a few moments at the end of the show to answer questions from the audiance. She was so sweet and of course, very well rounded! It was an unforgettable experience and I look forward to going back next year! Hope you enjoyed!
Most photographs courtesy of Courtney with Pizzazzerie.

The post New York City | The Martha Stewart Adventure appeared first on Le Papier Blog.