I think the best part of a vacation is the anticipation building up months in advance. The worst part (for me at least) is returning back to life and reality. Almost every single time I come back from visiting my family, I find it hard to adjust to things here. Like the food… The food seems to always taste better there – not sure why that is.
I grew up in a family where food and cooking were important parts of the daily routine. There were no grocery lists or weekly menus – but rather a daily walk to the market for that day's meal – whatever looked good/fresh, that's what we're going to have that day.
Below are some images of food from the visit. Some of it (most of it) was prepared at home.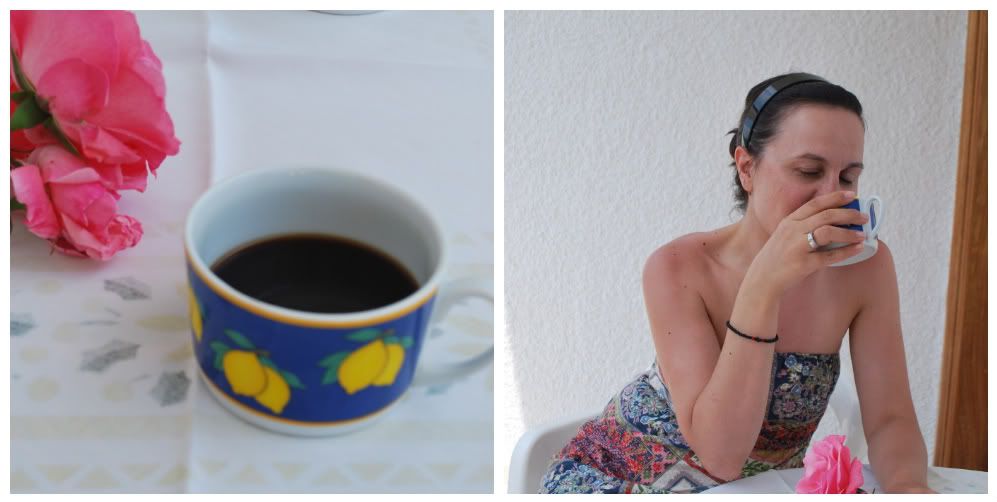 Starting the day with a cup of Greek coffee. I like mine metrio – semisweet (meaning one teaspoon coffee one teaspoon sugar).
Picture above: loukoumades – a type of doughnut, and fresh fruit.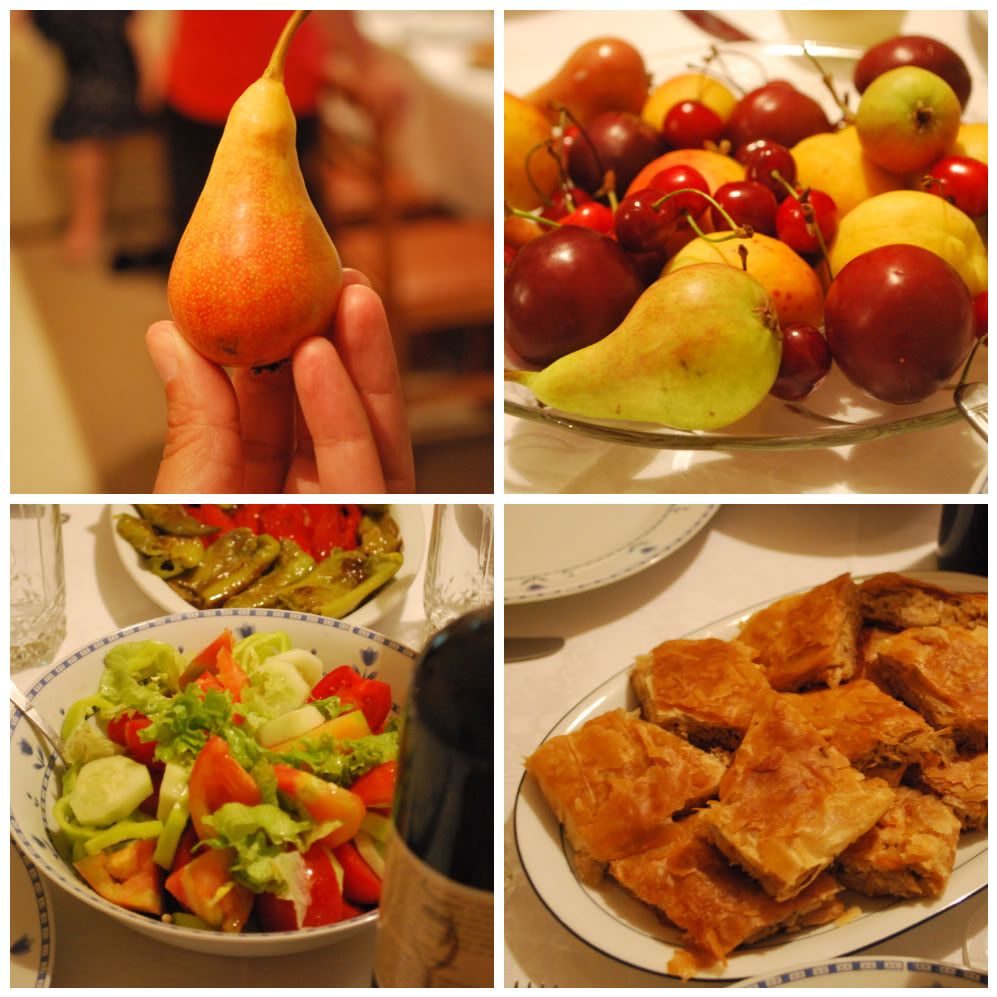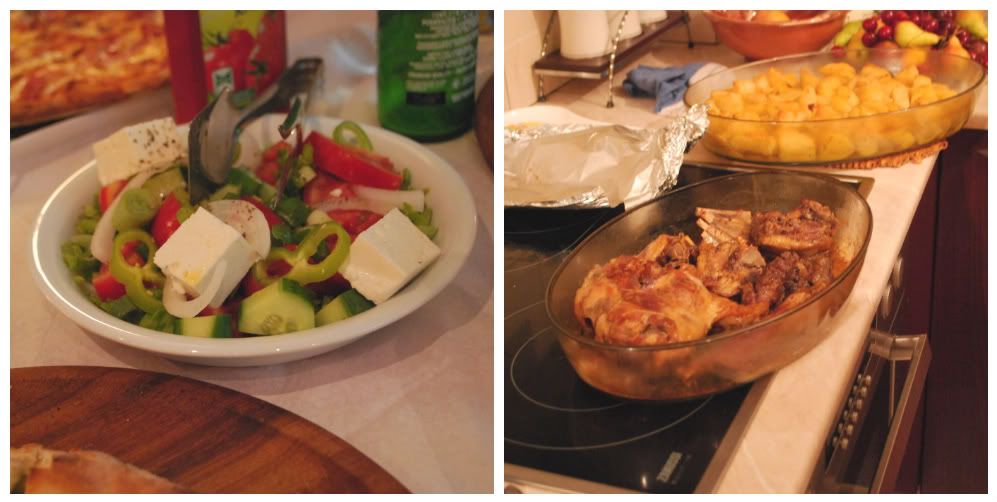 My ant always has us over for dinner. She makes a feast. She is an amazing cook. Pictures above: roasted vegetables, salad, chicken pie (made with flaky phyllo), roasted potatoes and lamb.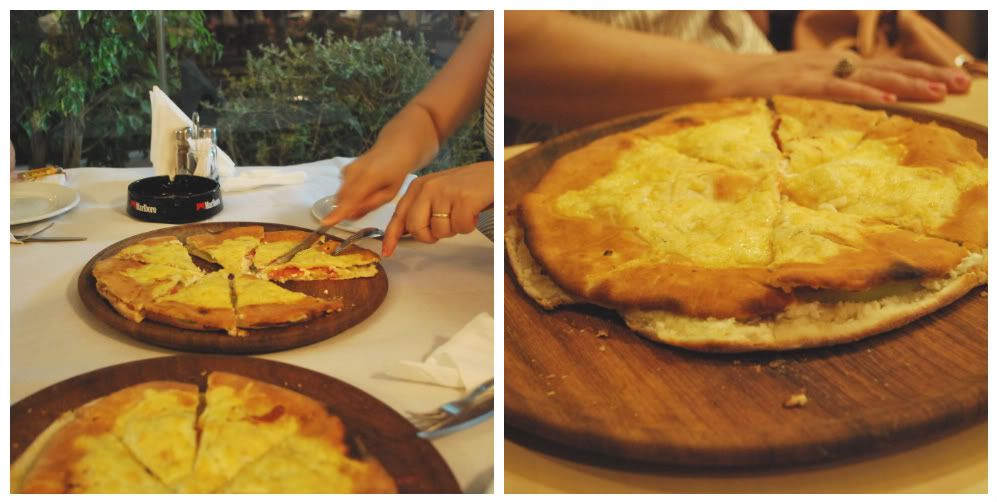 The best pizza I've had in a long time – wood fired oven pizza – stuffed with peppers and feta cheese and topped with more cheese.
Everyone likes their orange juice freshly squeezed, including Nikolas who has grown very fond of it and is asking us daily to prepare it here in the states. Picture above: my father preparing orange juice for Nikolas who could only drink the juice from a Heineken glass:)
Pictures above: Tiropites (cheese filled puff pasty). You can't go to Greece and never try some. As a matter of fact, I had one each day. They are that great!
Hope you enjoyed the last part of my trip recap.  I will be sure to share some of my favorite recipes with you in the upcoming weeks. Have a great Monday, everyone!
The post Greece 2011 – Part III appeared first on Le Papier Blog.